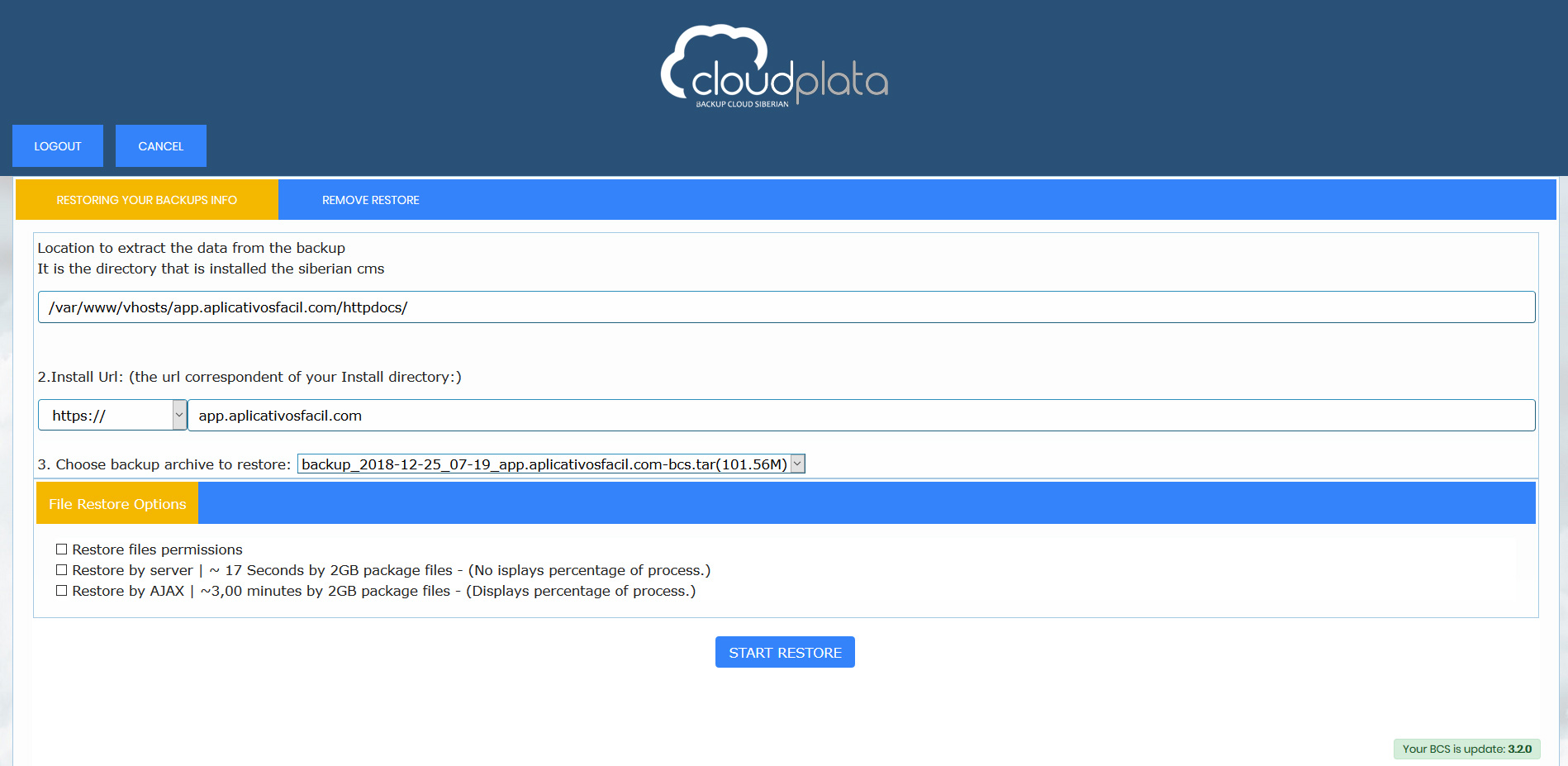 The restore module can be used in two ways. One by the server and another by AJAX. The server method is faster and more recommended.
Whenever you restore, you must select one of the options. In the AJAX method, it displays a process status.
Do you look for a backup solution?
We introduce you to Backup Cloud Plata Siberian

Get in touch