Get to know the resources
See our main features and the features of our product.
Each feature has its own characteristics.
View your backups
Check the generated backup files with the dates and sizes of the files.
Generate Backup Easily
Here is your location to generate the database backup of your Siberian platform.
Backup & Database Transfer
Transfer your backup packages to our cloud with just one click.
---
Backup Scheduled with CRON
Program the backup as better call through the CRON.
Restore backup of files
You can restore the backup to your server with just a few clicks.
Backup & Restore Database
With one click you either generate a backup or restore.
---
Download files to desktop
Here you can download directly to your computer as another backup option. It's another way you can save your files to another source if you wish.
Clear Cache Instant
Directly clean your clache without having to wait 24 hours from the platform. This allows you to free more disk space from your server generated by temporary files.
Disk Space Calculator
Disk space you can check the current size of your platform and temporary files. This allows you to free more disk space from your server generated by temporary files.
Global zones for backup
CloudPlata offers 13 global regions and 38 availability zones to store your backup. Choose the region that is closest to your country or region.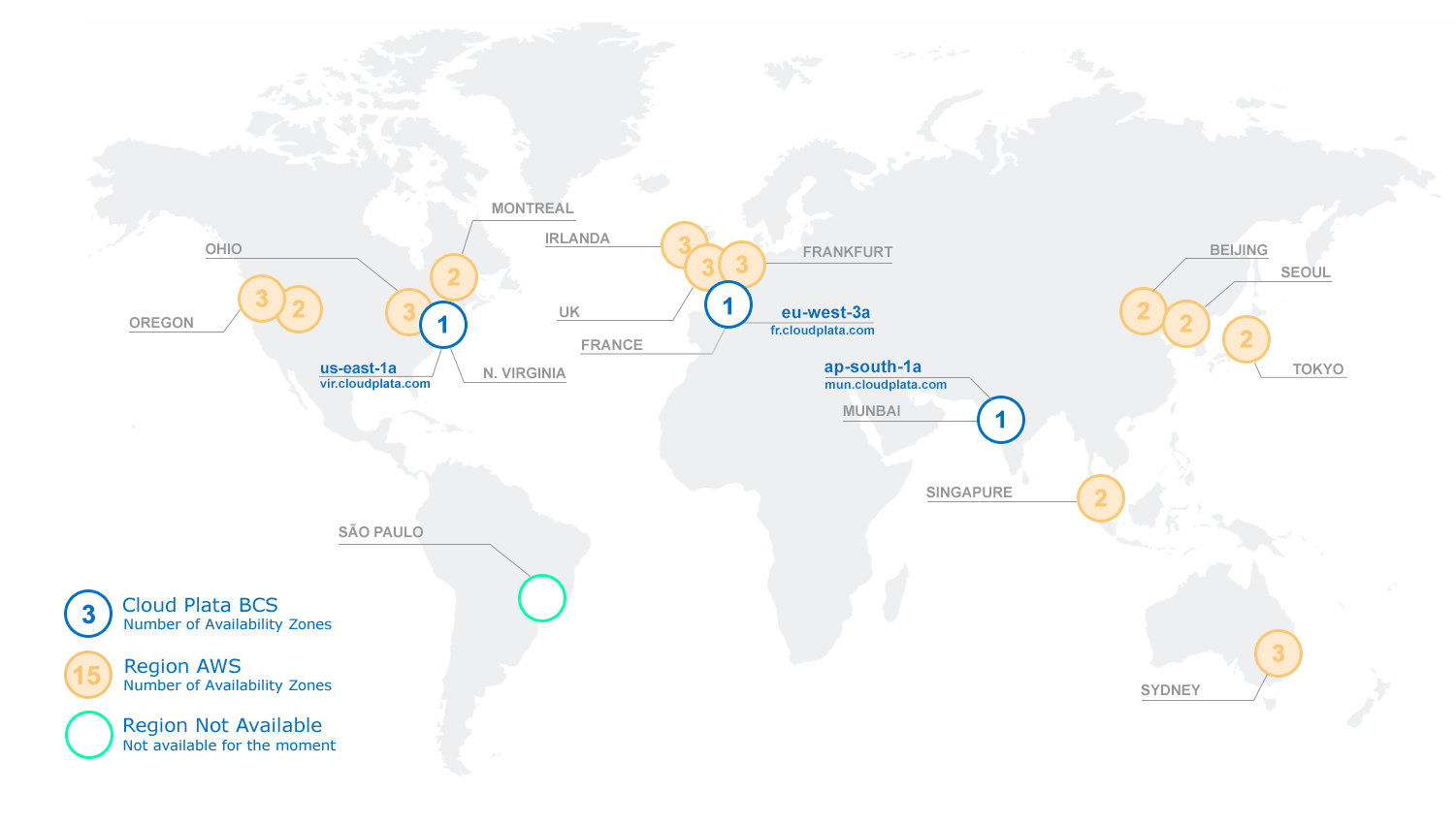 NOTE: We have availability to open the cloud in any zone of the World, except in Brazil at the moment.

What Our Customers Say
It has dedicated this space to the customers who are counting on an experience of talking about our service and about what is satisfied.
My customers didn't experience a single minute of downtime since I moved my services over to Cloudhub.
Cloudhub helped me with a professional custom server solution when my business was so rapidly growing my old system couldn't handle the load anymore.
By switching to Cloudhub's Anycast DNS system we were able to decrease the worldwide app latency immensely.
Do you look for a backup solution?
We introduce you to Backup Cloud Plata Siberian

Get in touch